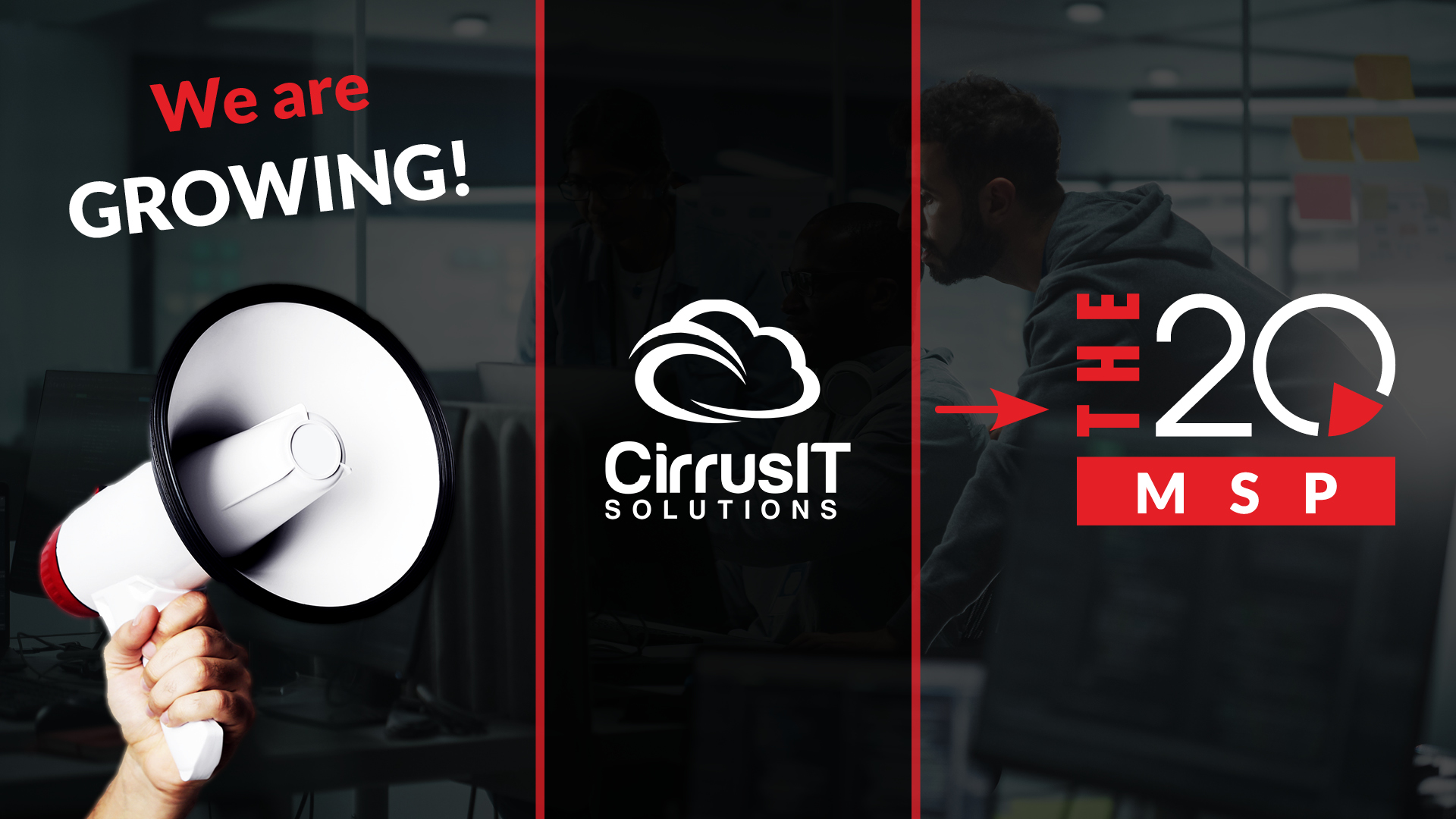 PLANO, TX. July 3, 2023 – The 20 MSP, a leading provider of managed IT services, today announced its acquisition of Cirrus IT Solutions (CEO – Brad Storz), a highly regarded IT company serving clients in Knoxville, Tennessee and the surrounding area. 
This deal marks the twenty-second acquisition for the rapidly expanding company, and the ninth of the year. The 20 seeks to solidify its national footprint through a combination of organic growth and strategic M&A deals. 
Cirrus IT Solutions thrived as a member of The 20 MSP Group, a business development "co-op" dedicated to fostering growth among forward-thinking managed service providers (MSPs) looking for help with scalability, sales, and service delivery. The company's commitment to excellence and client empowerment propelled them to prominence in the Knoxville area, and their consistent growth led to their inclusion in The 20 Elite, an exclusive tier reserved for top-performing MSP members. 
The 20's leadership team is excited about the partnership and eager to deepen its relationship with the talented Cirrus group. 
"Today is a great day for both companies and, most importantly, for our collective client base," said The 20's Chief Executive Officer and founder, Tim Conkle. "Cirrus brings a lot to the table, including a first-rate team of motivated individuals who understand that the core of what we do is service. Brad's commitment to excellence impressed us from the get-go, and I'm confident that his leadership and in-depth knowledge of our industry will continue to help The 20 distinguish itself on the national stage," Conkle added. 
This most recent deal by The 20 will not be the last, as the company has a full pipeline of acquisition candidates, all of which belong to The 20 MSP Group. As Conkle explained, acquiring MSPs exclusively from the group enables a powerful M&A strategy that builds on preexisting synergies and relationships. 
"The companies we're acquiring are all MSPs we've worked with closely on a long-term basis," said Conkle. "This not only allows us to cross the t's and dot the i's quickly and with minimal disruption to end clients, but also, it means we're building on relationships that have been firmly established – not trying to create compatibility from scratch as it typically the case in deals like this."  
The 20 remains steadfast in its M&A strategy, and is poised to sustain its acquisition momentum throughout the remainder of 2023. The organization's rapid expansion and distinctive consolidation approach have garnered significant industry recognition, solidifying the company's status as a prominent player in the competitive M&A landscape. 
"We're thrilled by how far we've come, and how successful this roll-up has been so far," said Conkle. "But there's more work to be done, and our passion and commitment are as strong as ever." 
Pinecrest Capital Partners served as the exclusive financial advisor to The 20 MSP on the acquisition and associated financing.