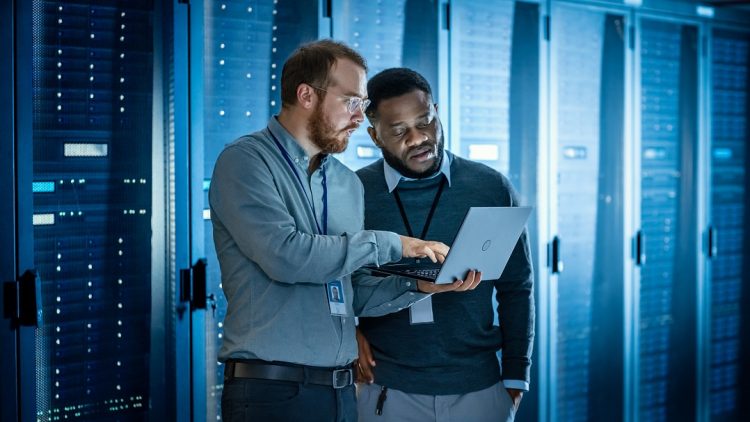 Once you've decided to hire an IT consulting firm for your business, the next step is to choose the right organization. With so many options to choose from, this can be a daunting task. 
The most important thing you can do when making any hire, whether in-house or third-party is to ask the right questions. That's why we organized this list of questions to ask before hiring an IT consulting firm.
1. What is your experience in IT consulting?
This is a great question to ask to get a sense of the consulting firm's experience and qualifications. Be sure to ask about the types of projects they have worked on, the size of the companies they have worked with, and the technologies they are familiar with.
2. What is your process for working with clients?
Understanding the IT consulting firm's process will enable you to understand whether they will work well with you and your team. Ask about their process for gathering information, and how they develop and implement solutions.
3. What are your rates?
In order to determine what the services will cost, you will need to know how much they charge. Be sure to ask about their hourly rate, as well as any additional fees that may apply.
4. What are your guarantees?
Understanding what kind of guarantees the IT consulting firm offers allows you to have a sense of how reputable they are. Ask about their satisfaction guarantee, as well as any warranties or guarantees on the work they do.
5. Do you have references and reviews?
Always look for references or reviews from previous clients. This will give you a good sense of the firm's work and how they interact with the companies they consult for.
6. What are your strengths and weaknesses?
This is a great question to ask to get a sense of the firm's self-awareness. Be sure to ask about specific areas of expertise, as well as any areas where they may need additional support.
7. What is your availability?
Depending on the work that needs to be completed, you are likely going to need an IT consulting firm that is available during normal working hours. Ask about their availability and how they will work with your schedule.
8. What is your communication style?
Effective communication is essential in every business partnership. Ask about their communication style and how they will keep you updated on the progress of your project.
9. What is your approach to problem-solving?
Knowing how the IT consulting firm will respond to problems that may arise during your project will help you know what to expect. Ask about their problem-solving approach and how they will work with you to resolve any issues.
10. What is your exit strategy?
Finally, it is important to know how the IT consulting firm will transition your project to your team once it is complete. Ask about their exit strategy and how they will ensure that your team is able to maintain the work they have done.
By asking these questions, you can get a good sense of the IT consulting firm's experience, qualifications, and approach to working with clients. This will help you make an informed decision about whether or not to hire them for your project.
At The 20 MSP, we have been providing IT consulting services to businesses like yours for decades. Schedule a call today to learn more!