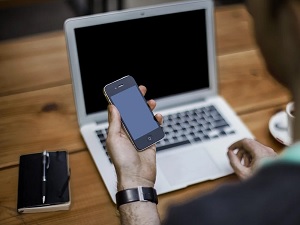 Rumors have been swirling for months about Apple and the possibility that they'll release a successor to their iPhone SE.
Recently, the company put a pin in all the speculation and unveiled their second-generation iPhone SE.
It looks like an iPhone 8, but lacks the upgraded internals.
The best part? When the company starts taking pre-orders on April 17th, you'll be able to reserve yours for just $399, which is $50 less than the now discontinued iPhone 8.
The new phone will be available in black, white or red and have a 4.7 inch display. It is to be powered by Apple's A13 Bionic processor and there will be three storage options available: 64GB, 128GB, or 256GB. The upgraded storage will add to the price, of course, with the 128GB variant running $449, and the 256GB variant setting you back $549.
Even if you decide to pay extra for the additional storage, those are amazingly good prices, especially given that the iPhone 11 Pro starts at $999.
Even better, the new iPhone SE won't skimp on extras. Each one will come with an impressive 12-megapixel rear camera and a 7-megapixel front-facing camera, along with an IP67 rating and wireless charging capabilities.
The new phones are not only great starter phones for teens and other young people, they're a fantastic, low-cost option for business owners who tend to buy in bulk. If you're interested in tying your company to Apple's ecosystem and you don't want to spend a fortune, the new iPhone SE may be the solution you've been looking for.
Best of all, by the time you read this, Apple will likely be accepting pre-orders. So this isn't a product you'll have to wait months or years to get your hands on, you and your employees will be able to start enjoying them in the very near future.