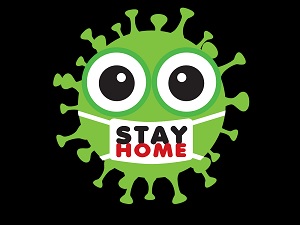 Google is using the massive footprint in the smartphone ecosystem to help people understand the impacts that social distancing is having in the face of the global pandemic. Their new global Community Mobility Reports are both revealing and eye-opening.
The graph was created from the first reports, which covers 131 countries and regions around the world.
The information was taken from data collected between Sunday, February 16th, 2020, through Sunday, March 29th, 2020. It shows daily movement trends at key locations including social hubs like grocery stores, pharmacies, transit stations, workplaces, retail outlets and recreational areas.
Back on February 16th, most areas had not yet urged social distancing. The starting point serves as a baseline to compare the rest of the data against, and the differences are striking. In the United States, by Sunday, March 29th, traffic to retail centers, grocery stores, pharmacies and the like had fallen by a whopping 47 percent, with traffic to parks and workplaces being down 19 percent and 38 percent respectively.
Italy was the country most impacted by the virus in Europe. There, retail traffic had declined by 94 percent by March 29th, with traffic to parks and workplaces down 90 percent and 63 percent respectively.
Things are even more dramatic in Spain, which saw traffic to both retail and recreational sites drop by 94 percent. The decline has been nearly as dramatic in the UK, with traffic rates to those types of locations down a total of 85 percent.
In addition to giving viewers a bird's eye view of global traffic trends, the reports make it possible to view state level trends in the United states. For instance, in New York, retail traffic has declined 62 percent, while traffic to parks and workplaces are down 47 percent and 46 percent respectively.
In any case, the reports are well worth checking out and provide a number of valuable insights into who's doing what in response to the Cornoavirus.