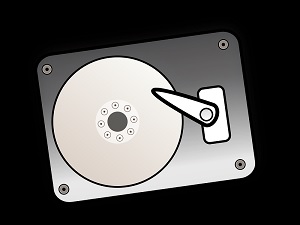 Late last year, Hewlett Packard Enterprise (HPE) issued a warning about some of the Solid State Drives they manufacture.
The warning was that unless users downloaded a patch to the drive's firmware, their drive could fail after more than 33,000 hours of running.
Now, the company is back with a similar warning.
A new flaw in the firmware of some of the company's Serial-Attached SCSI solid-state drives will cause them to stop working after 40,000 hours of run time.
The impacted drives include:
HPE ProLiant
StoreEasy 1000 Storage
Synergy, Apollo 4200
D3000 Storage Enclosure
Synergy Storage Modules
It's important to note that HPE did not discover this issue, but rather, was informed of it by an SSD manufacturer they contract with. As such, HPE drives almost certainly aren't the only ones that will be affected by the bug. Although to this point, they are the only vendor to have posted any information about it.
If you're using any of the HPE drives mentioned above, and your firmware is older than HPD7, then your drive is at risk. 40,000 hours translates into 4 years, 206 days and sixteen hours. So if there's a silver lining to the recent announcement, it is the fact that you know. You can likely work backwards and arrive at a definitive date when the drive entered service and can plan to upgrade long before it becomes a problem.
Unfortunately, if you fail to act and the drive fails, neither the data nor the drive will be able to be recovered. While this isn't an apocalyptic problem, inaction will inevitably have dire consequences.
If you use any of the drives listed above, check your firmware to make sure you're not at risk. If you use an SSD from some other manufacturer, it pays to be proactive and contact them, just to be sure you're not at risk.